Kids@DI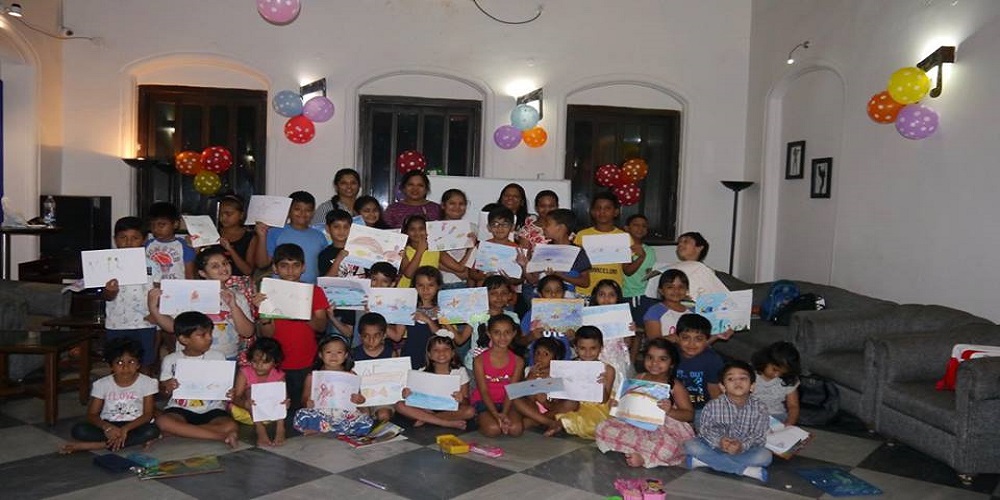 Over the years, DI has come to be known as one of the best family clubs in the city. Happenings and events continue to take place for all ages, including children, for whom there are special enclosures and facilities as well. Among them are:
Uncle Alan's Park: A zone in the club premises exclusively for kids, with playground equipment that enable toddlers to pre-teens to swing, slide, crawl and climb to their enjoyment, all under the watchful eye, if needs be, of their parents while sitting on the adjacent lawn. The cackle and laughter of children playing in the park are a welcome part of the club's environs on Sundays and holidays.
Zumba classes: Special classes for children of this fun-filled and healthy dance form are held regularly at the club. Natalie Pote Shaw, an exponent of Zumba who is trained to train, is in charge of imparting lessons, and the classes have become quite popular. The club even has its own Zumba team that performs at social events from time to time.
Special events: The entertainment team of the club organizes special events for children on a regular basis. Among them are Children's Day Out, Fun by the Pool, Easter Egg Hunt, Fancy Dress parties, to name a few. All of them are well attended by the dependent members of the club, and some of the events are even thrown open to children of members' guests. Needless to say that the children have an enjoyable time, filled with fun and games and prizes.